Emo Samurai
@ Dumpshock
Emo Samurai started many polls at the Dumpshock Shadowrun forum and started many lively discussions over the years.
I had always thought "Emo" was a typo for "Emu". "Emo" was fringe slang at the time.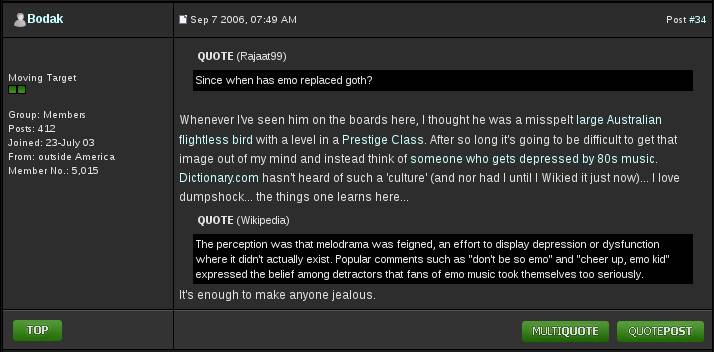 So it was that when Emo Samurai requested a portrait for his character,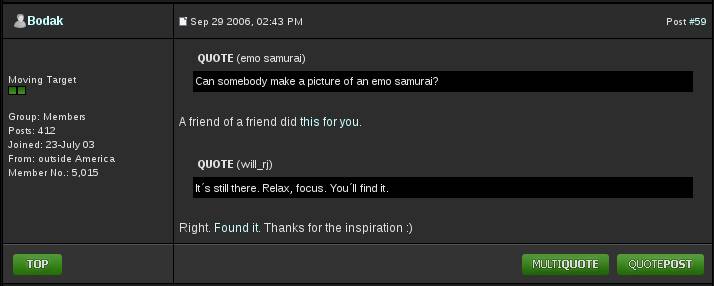 I commissioned an illustration of the Emu Samurai I had always had in mind.
This content was initially hosted by Geocities until Yahoo! did their worst. Even worse than swallowing eGroups or Altavista.
Reocities and Neocities have done admirably in the wake of that devastation.